Skinbase Crystal Microdermabrasion Express (45 mins)
What You'll Get
---
The SkinBase microdermabrasion Facial™ is a safe, controlled treatment that intensely exfoliates and resurfaces the skin. It's the leading skincare treatment in the UK & Ireland for complete skin rejuvenation, now available at Victoria's beauty room. A fine jet of abrasive crystals gently removes dead skin cells layer by layer and a vacuum action lifts away the debris, stimulating the blood flow and encouraging collagen and elastin formation that results in firmer, revitalised and youthful looking skin. Wrinkles disappear, acne scarring is reduced and dull and tired skin is completely banished – sometimes after just one treatment. Effects are usually seen after the first treatment, with ongoing improvements seen week after week during a course. Victoria will perform an initial consultation and recommend a course length for you. Usually, this will consist of 6 to 8 treatments, 7 to 10 days apart. Skin problems such as acne or acne scarring, or deeper forehead wrinkles may require up to 20 weeks to achieve full improvements. After a course is completed, a single monthly treatment will maintain your skin's improvements.
About Victoria
---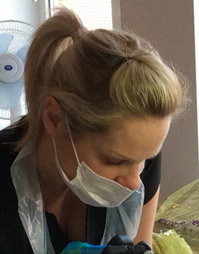 I have successfully completed Cosmetic Artistry training with the famous Nouveau Contour, the UK's leading Permanent Cosmetic Academy. I have Multiple PMU certifications achieved through industry leaders, Nouveau Contour & Quintessential Cosmetics. Dermaplaning Facial Training training provided by Skin Geek.
About Redmayne Lodge
---
Located within the Redmayne Lodge complimentary therapy centre, Yorkshire Floatation Centre operates two floatation rooms and an infrared sauna. Sessions are designed to help clients unwind with sensory deprivation and heat-based treatments, with the centre also offering the likes of colonic hydrotherapy, reflexology, Swedish massage and more.
Telephone: 01904 501500
Address: Redmayne Lodge, Park Gate, Strensall, York, YO32 5YL
Website: http://www.redmaynelodge.co.uk/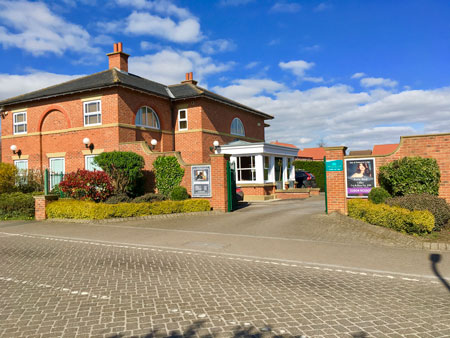 The Fine Print
---
Restrictions: 18+
Minimum Age Permitted: 18

Free Parking at the venue
---
Monday:
09:00am - 08:00pm
Tuesday:
09:00am - 08:00pm
Wednesday:
09:00am - 08:00pm
Thursday:
09:00am - 08:00pm
Friday:
09:00am - 08:00pm
Saturday:
10:00am - 05:00pm
Availability is subject to therapist's work schedule