Injections. Vitamin B12 Injections (30 mins)
What You'll Get
---
Vitamin B12 plays an essential role in the production of hemoglobin and maintaining a healthy red blood cell count. Deficiencies in vitamin B12 can cause a variety of health problems, including anemia and fatigue. As part of our health treatments, Rising Dawn Aesthetics we offer regular vitamin B12 injections to effectively address the symptoms of vitamin B12 deficiency.
Problems Caused by Vitamin B12 Deficiency
Although vitamin B12 is found in many common food sources, tens of thousands of people across the UK experience a deficiency of this vitamin, often without realising it. This frequently has a serious impact at work, where related health problems are the cause of lost productivity and sickness absence. If you are suffering from a lack of vitamin B12 you may experience any of a number of health conditions. These may include:
Memory loss
Chronic fatigue
Loss of concentration
Mouth ulcers
Red or inflamed gums
Dizziness
Loss of appetite
About Redmayne Lodge
---
Located within the Redmayne Lodge complimentary therapy centre, Yorkshire Floatation Centre operates two floatation rooms and an infrared sauna. Sessions are designed to help clients unwind with sensory deprivation and heat-based treatments, with the centre also offering the likes of colonic hydrotherapy, reflexology, Swedish massage and more.
Telephone: 01904 501500
Address: Redmayne Lodge, Park Gate, Strensall, York, YO32 5YL
Website: http://www.redmaynelodge.co.uk/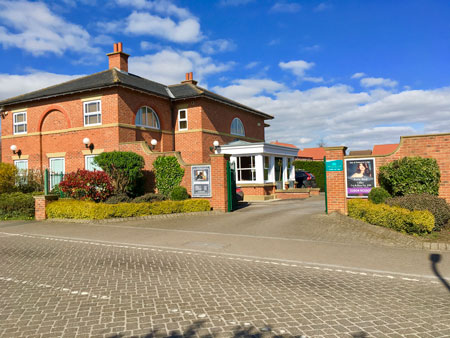 The Fine Print
---
Restrictions:
Minimum Age Permitted: 18

Free Parking at the venue
---
Monday:
09:00am - 08:00pm
Tuesday:
09:00am - 08:00pm
Wednesday:
09:00am - 08:00pm
Thursday:
09:00am - 08:00pm
Friday:
09:00am - 08:00pm
Saturday:
10:00am - 05:00pm
Availability is subject to therapist's work schedule