Infrared Sauna Session (30 mins)
What You'll Get
---
Sweating is good for you. It is the body's safe and natural way to heal and stay healthy. far infrared sauna detoxification happens by heating the body directly, causing a rise in core temperature. This results in a deep, detoxifying sweat at the cellular level, where toxins reside. Unlike traditional saunas which operate at extremely harsh temperatures, infrared is a gentle, soothing and therapeutic heat that promotes relaxation and improved sleep. Infrared sauna benefits include therapy that helps you relax while receiving an invigorating deep-tissue sweat, leaving you fully refreshed after each session. Studies have shown that benefits of an infrared sauna session can burn upwards of 600 calories while you relax! As the body works to cool itself, there is a substantial increase in heart rate, cardiac output and metabolic rate, causing the body to burn more calories. Infrared sauna heat penetrates tissue, joints and muscles to relieve anything from minor aches and pains to chronic pain conditions such as fibromyalgia. Pain management professionals incorporate infrared sauna heat therapy into treatment plans to decrease pain and muscle spasms and to speed up recovery time. Heating the muscles with infrared rays produces an increase in blood flow similar to that seen during exercise. Regular infrared sauna use – especially in the mid infrared range – can significantly stimulate blood flow up to twice the normal rate.
Good to Know
---
Just bring: Towel & swimwear Changing Facilities with showers and Hair dryer..
Other Services by Darron
---
About Redmayne Lodge
---
Located within the Redmayne Lodge complimentary therapy centre, Yorkshire Floatation Centre operates two floatation rooms and an infrared sauna. Sessions are designed to help clients unwind with sensory deprivation and heat-based treatments, with the centre also offering the likes of colonic hydrotherapy, reflexology, Swedish massage and more.
Telephone: 01904 501500
Address: Redmayne Lodge, Park Gate, Strensall, York, YO32 5YL
Website: http://www.redmaynelodge.co.uk/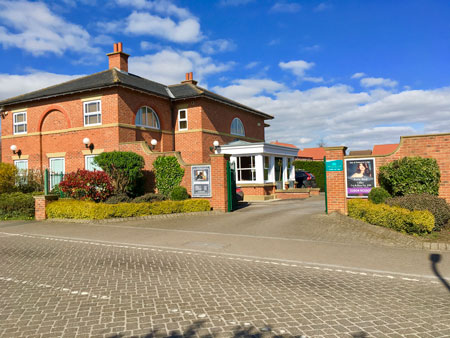 The Fine Print
---
Restrictions: No: Under 18yrs Pacemakers / Heart Surgery Steel plates/pins Pregnant
Minimum Age Permitted: 18

Free Parking at the venue
---
---
Visa
Master Card
American Express
Discover
JCB
Diners Club
3DS
---
Monday:
09:00am - 08:00pm
Tuesday:
09:00am - 08:00pm
Wednesday:
09:00am - 08:00pm
Thursday:
09:00am - 08:00pm
Friday:
09:00am - 08:00pm
Saturday:
10:00am - 05:00pm
Availability is subject to therapist's work schedule