What You'll Get
---
Uses essential oils from flowers, fruits, seeds, herbs and more to create a blend tailored to your exact needs. Each essential oil has its own healing properties, and we choose a specific blend to suit you. The chemicals in the oils mirror your hormones to give your body and mind the response you need. This massage uses different techniques to drain your body of toxins, boost the circulation and create harmony within the body, mind and soul. Aromatherapy is beneficial for anybody and can be tailored to suit anyone from an energy boost or general sense of wellbeing to relaxing and calming, reliving anxiety, aches and pains. Perfect for the body and mind.
About Jaydene
---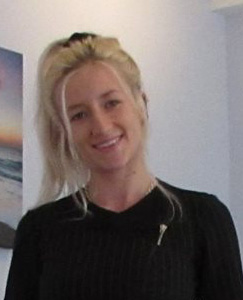 My name is Jaydene and I am the founder of Peace Massage Therapy. I am a fully qualified therapist with an NVQ level 3, I have a VTCT level 3 in Anatomy and Physiology, I'm a member of The Guild of Holistic Therapist's, and I have gained additional qualifications in massage therapy's such as Indian Head Massage and Hot Stone Therapy. I am qualified to preform facials with Eve Taylor aromatherapy skincare.
About Redmayne Lodge
---
Located within the Redmayne Lodge complimentary therapy centre, Yorkshire Floatation Centre operates two floatation rooms and an infrared sauna. Sessions are designed to help clients unwind with sensory deprivation and heat-based treatments, with the centre also offering the likes of colonic hydrotherapy, reflexology, Swedish massage and more.
Telephone: 01904 501500
Address: Redmayne Lodge, Park Gate, Strensall, York, YO32 5YL
Website: http://www.redmaynelodge.co.uk/