Cosmetic Acupuncture - Initial Consultation (including detox treatment) (75 mins)
What You'll Get
---
Cosmetic Facial Acupuncture is a natural anti-ageing treatment for both women and men. It aims to improve the overall appearance of the face/skin as well as rebalancing the body to restore calm. It has a number of benefits as listed below: improves muscle tone, improves collagen production, increases blood flow to the face, oxygenates the skin, eliminates fine lines and softens wrinkles, increases lymph circulation, reduces dark circles and puffiness from below the eyes, lifts drooping eyelids, brightens the eyes, lifts sagging jawline "jowls", improves hormonal balance to reduce acne and scars, tightens pores. For optimal results, a course of 6 - 10 weekly / fortnightly treatments are recommended after your initial consultation as the results are cumulative. Clients are advised to continue with maintenance treatments every 8-12 weeks as appropriate once your course comes to an end. *Packages are available (Full amount must be paid in advance). *One off Acupuncture Facials are also available without the need for a full consultation.
About Redmayne Lodge
---
Located within the Redmayne Lodge complimentary therapy centre, Yorkshire Floatation Centre operates two floatation rooms and an infrared sauna. Sessions are designed to help clients unwind with sensory deprivation and heat-based treatments, with the centre also offering the likes of colonic hydrotherapy, reflexology, Swedish massage and more.
Telephone: 01904 501500
Address: Redmayne Lodge, Park Gate, Strensall, YO32 5YL
Website: http://www.redmaynelodge.co.uk/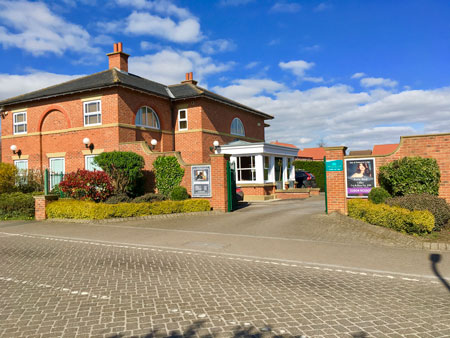 The Fine Print
---
Restrictions:
Voucher Validity: Expires 90 days after purchase (excl. 23-27, 31 Dec 2018- 1 Jan 2019).
Purchase: Limit 1 per person (max 1 per visit). May buy 2 additional as gifts.

Free Parking at the venue
---
---
Visa
Master Card
American Express
Discover
JCB
Diners Club
3DS
---
Monday:
09:00am - 08:00pm
Tuesday:
09:00am - 08:00pm
Wednesday:
09:00am - 08:00pm
Thursday:
09:00am - 08:00pm
Friday:
09:00am - 08:00pm
Saturday:
10:00am - 05:00pm
Availability is subject to therapist's work schedule