Thai Foot Massage (60 mins)
What You'll Get
---
Thai Foot Massage is a massage of the feet, legs and hands. It involves stretching and massage to clear the 'open' Sen (energy) lines, and stimulate the reflex points of the feet which correspond to the internal organs of the body. Thai Foot Massage stimulates these points to promote general health and well-being. Knowledge of massage in Thailand has been handed down over generations and it is still taught by Buddhist monks in the temples of Thailand.
Other Services by Shona
---
About Redmayne Lodge
---
Located within the Redmayne Lodge complimentary therapy centre, Yorkshire Floatation Centre operates two floatation rooms and an infrared sauna. Sessions are designed to help clients unwind with sensory deprivation and heat-based treatments, with the centre also offering the likes of colonic hydrotherapy, reflexology, Swedish massage and more.
Telephone: 01904 501500
Address: Redmayne Lodge, Park Gate, Strensall, YO32 5YL
Website: http://www.redmaynelodge.co.uk/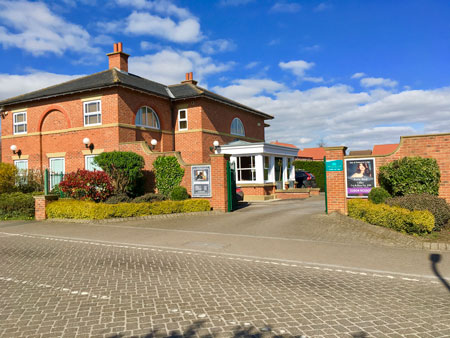 The Fine Print
---
Restrictions:
Voucher Validity: Expires 90 days after purchase (excl. 23-27, 31 Dec 2018- 1 Jan 2019).
Purchase: Limit 1 per person (max 1 per visit). May buy 2 additional as gifts.

Free Parking at the venue
---
---
Visa
Master Card
American Express
Discover
JCB
Diners Club
3DS
---
Monday:
09:00am - 08:00pm
Tuesday:
09:00am - 08:00pm
Wednesday:
09:00am - 08:00pm
Thursday:
09:00am - 08:00pm
Friday:
09:00am - 08:00pm
Saturday:
10:00am - 05:00pm
Availability is subject to therapist's work schedule