Crystal Healing (60 mins)
What You'll Get
---
Nature's healing energy brought to you through the power of crystals. A deeply relaxing experience that rejuvenates the body and nourishes the soul. Each crystal has its own unique energy field, which focuses on distinct areas of the body to bring about healing on not just the physical level, but emotional, mental and spiritual levels too. Crystal Healing can also be used in conjunction with other treatments, such as Source Energy Transformation- Healing to bring about a totally holistic and heavenly experience.
Other Services by Shona
---
About Redmayne Lodge
---
Located within the Redmayne Lodge complimentary therapy centre, Yorkshire Floatation Centre operates two floatation rooms and an infrared sauna. Sessions are designed to help clients unwind with sensory deprivation and heat-based treatments, with the centre also offering the likes of colonic hydrotherapy, reflexology, Swedish massage and more.
Telephone: 01904 501500
Address: Redmayne Lodge, Park Gate, Strensall, YO32 5YL
Website: http://www.redmaynelodge.co.uk/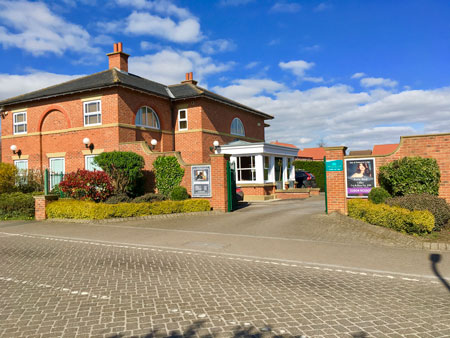 The Fine Print
---
Restrictions:
Voucher Validity: Expires 90 days after purchase (excl. 23-27, 31 Dec 2018- 1 Jan 2019).
Purchase: Limit 1 per person (max 1 per visit). May buy 2 additional as gifts.

Free Parking at the venue
---
---
Visa
Master Card
American Express
Discover
JCB
Diners Club
3DS
---
Monday:
09:00am - 08:00pm
Tuesday:
09:00am - 08:00pm
Wednesday:
09:00am - 08:00pm
Thursday:
09:00am - 08:00pm
Friday:
09:00am - 08:00pm
Saturday:
10:00am - 05:00pm
Availability is subject to therapist's work schedule