Assertiveness Coaching (60 mins)
What You'll Get
---
So many people go through life people pleasing and being passive rather than saying what they truly feel, especially if they have been through any form of abuse or trauma. As an Assertiveness Coach, I help people to connect with their heartfelt truth, and to express their true feelings in a LOVING way … It is ok to say "No". It is also a space where those that have maybe been too strong with their expression, can learn to BE more LOVING and considerate of others as well as themselves, so movement forward from a heart space can be achieved. Sessions can be conducted one to one in my clinic space, in a group situation where you can grow and have support of others going through the same experience, or even over the telephone or Skype/FaceTime/FB Messenger … The choice is truly yours. I look forward to helping you to grow.
Other Services by Shona
---
About Redmayne Lodge
---
Located within the Redmayne Lodge complimentary therapy centre, Yorkshire Floatation Centre operates two floatation rooms and an infrared sauna. Sessions are designed to help clients unwind with sensory deprivation and heat-based treatments, with the centre also offering the likes of colonic hydrotherapy, reflexology, Swedish massage and more.
Telephone: 01904 501500
Address: Redmayne Lodge, Park Gate, Strensall, YO32 5YL
Website: http://www.redmaynelodge.co.uk/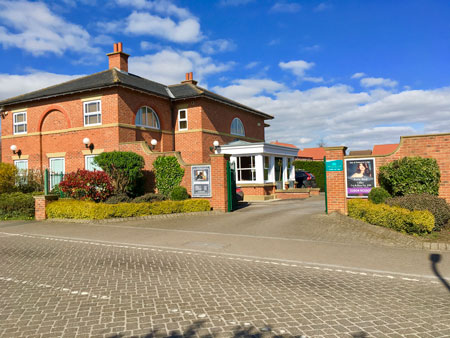 The Fine Print
---
Restrictions:
Voucher Validity: Expires 90 days after purchase (excl. 23-27, 31 Dec 2018- 1 Jan 2019).
Purchase: Limit 1 per person (max 1 per visit). May buy 2 additional as gifts.

Free Parking at the venue
---
---
Visa
Master Card
American Express
Discover
JCB
Diners Club
3DS
---
Monday:
09:00am - 08:00pm
Tuesday:
09:00am - 08:00pm
Wednesday:
09:00am - 08:00pm
Thursday:
09:00am - 08:00pm
Friday:
09:00am - 08:00pm
Saturday:
10:00am - 05:00pm
Availability is subject to therapist's work schedule